Student Resources
The PhD in Biochemistry and Molecular Biology students have access to all the Biomedical Graduate Education student resources. Resources include one-on-one career coaching, professional memberships, mentorship program, seminars, academic assistance, and many other resources to enrich your academic experience.
This program follows the academic rules and guidelines established in the PhD Programs Student Handbook and Graduate School Bulletin.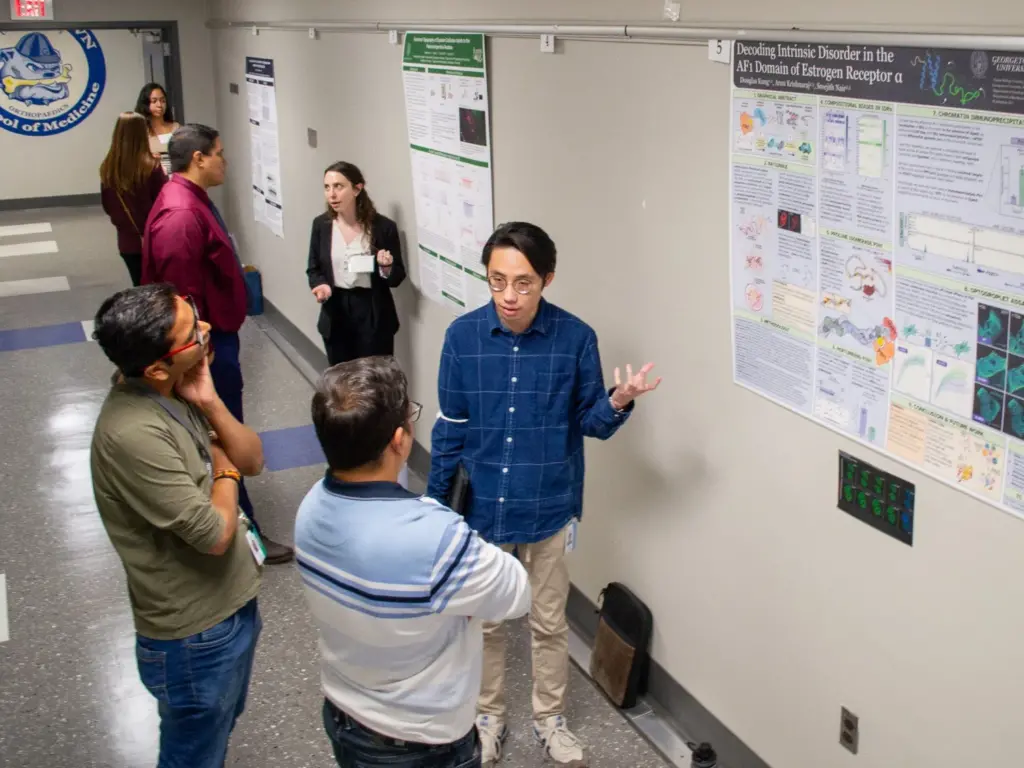 Student Research Day
Doctoral students are highly encouraged to participate and showcase their research efforts to peers and faculty at Georgetown University.